Uncategorized
Miracles: Our Lady of Lourdes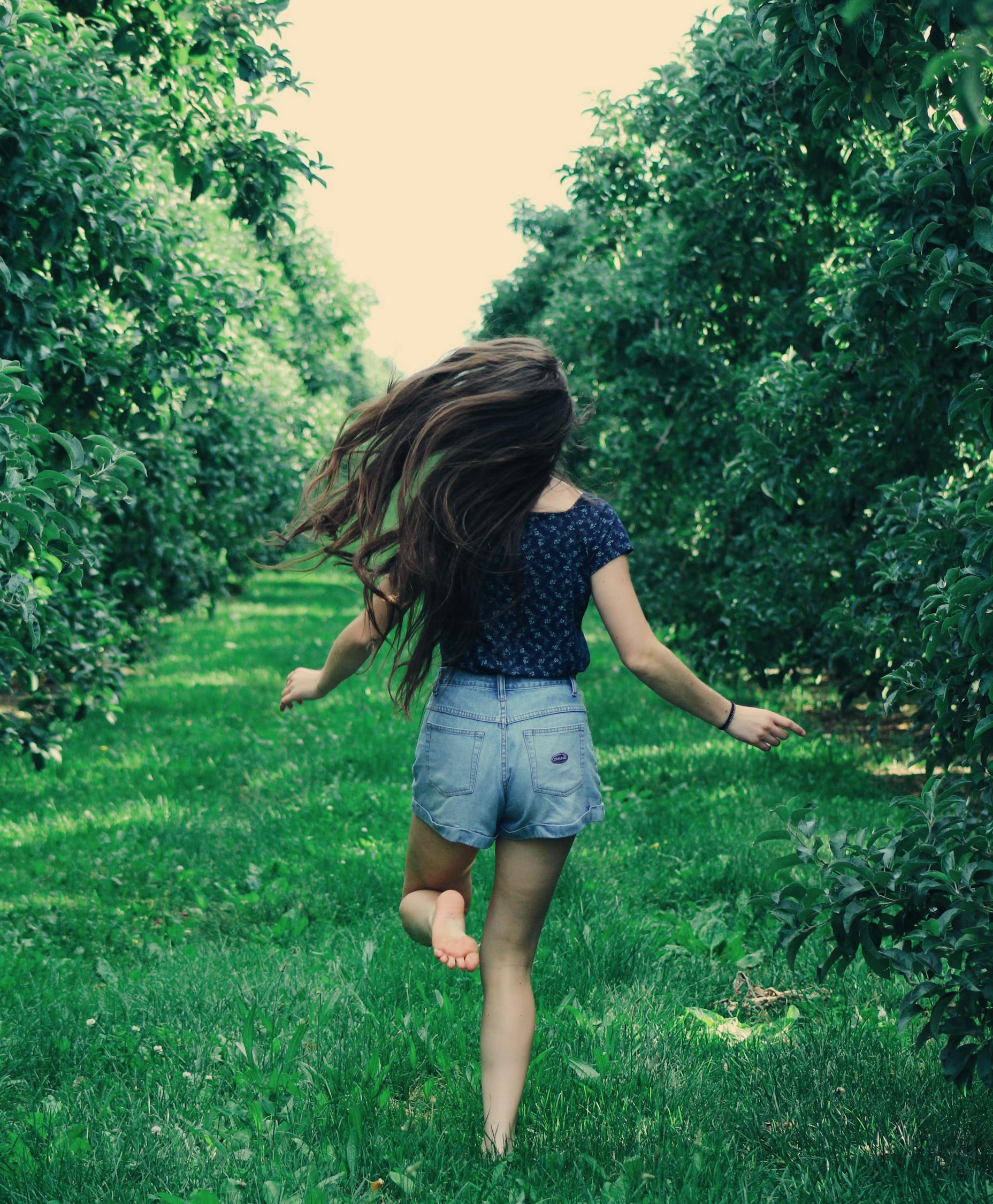 Although I have never been to Lourdes, I feel that the beauty, mystery, and graces of Lourdes came to me and my parish. A couple of years ago, I was privileged to help out with the high school girl's group and I met a teenager named, Emma. You just had to look at her face to see God's love shining forth. She spoke about her faith with enthusiasm and you could tell that her relationship with the Lord was as real as her relationship with her earthly father. God was the center of her life and His peace and joy poured out of her. I often sat behind her and her dear family at daily Mass. They always stayed for quite a while after Mass and Emma was either deep in prayer or writing in her journal. I looked forward to seeing her at the meetings.

A month after I started helping, I found out that Emma was ill with Lyme Disease. She was seeing doctors and trying a variety of remedies. Unfortunately, none of them helped her. This once vibrant teen was slowly fading. Bless her heart, she was still coming to most of the meetings, but you could tell she was tired and in pain. However, she never once complained. She could no longer get up and run around or enjoy the delicious snacks but she was there and it was clear that her faith and trust in the Lord had not changed. The months went by and now Emma was having trouble walking. Her steps were slow and labored and she used a cane. She rarely came to meetings but when she did, she was curled into the corner of the sofa and looked like she may nod off at any time. A large shawl was wrapped around her even in the spring because she was always cold. As I watched her struggle to get to the pew at daily Mass, I was filled with sadness and I joined with many others asking the Lord to please heal her.

Due to the needs of my family, I was no longer able to volunteer. I still saw Emma from time-to-time but not as much as before. I found out that she and her family were going to Lourdes. On the day she was to touch the healing waters, Emma was hobbling in line with her cane. A young seminarian approached her and said: "You have to believe that you are worthy." This holy girl smiled from ear-to-ear and continued forward trusting in the Lord. Her turn finally came and she touched the springs that St. Bernadette had dug up with her hands hundreds of years ago. Something changed at that moment. She felt different, she felt healed. Her family was amazed when she dropped her cane and started running and doing cartwheels, something she had not been able to do for over a year. Praise be to God! Her parents took her back to the doctors and they could not explain her miraculous recovery.

Dear Friends in Christ, I share this with you because it is important for us to remember that the Blessed Mother's intercession and the Lord's healing are as real today as they were in 1858 and all the way back to the time of Christ. I think what the seminarian said was extremely profound. We often don't ask the Lord for something or step out in faith because we do not consider ourselves worthy, even though there are a multitude of Bible verses, examples from the Saints, and stories like Emma's to tell us otherwise.
Interesting Facts about St. Bernadette and Lourdes ( Holyheroes.com)
St. Bernadette's body is incorrupt. She can be viewed when you visit Nevers, France which is the site of her convent. The Sisters of Charity still live and work there today.
Franz Werfel, the man who wrote the popular book, The Song of Bernadette was Jewish. During World War II, he and his family fled from Austria to France, then across the Pyrenees mountains. While escaping, he took shelter in Lourdes for five weeks. He was greatly moved by the hospitality shown to him at Lourdes and promised St. Bernadette and Our Lady that if he made it to America alive, he would write a book about their story. He did arrive safely, and the book, The Song of Bernadette was published. Franz also converted to Catholicism.
St. Bernadette's favorite book was the Imitation of Christ, and her favorite saints were St. Joseph, St. Francis of Assisi, and St. Bernard of Clairvaux.
St. Bernadette prayed the Stations of the Cross every day, even when it wasn't Lent.
Anyone can volunteer at the Lourdes Sanctuary in France. If you are over 18 and submit an application, the shrine will pay for your food and lodging as you help welcome visitors.
This year we can all visit Lourdes virtually on Feb. 11 and receive a Plenary Indulgence. Please see link for this unique opportunity.
Link for Virtual Visit to Our Lady of Lourdes and to receive Plenary Indulgence
God bless you and may Mother Mary protect you under her mantle of mercy. Trust in Our Lady's intercession! See you in Lourdes and be assured of my prayers for you!
Always love to hear from you! Please scroll down to leave a comment.